Bare trees reveal squirrel nests. (c) Kim M. Bennett, 2012.


Last month, we spent a lot of time exploring the world of fall, seeing treasures revealed when the leaves fall off the trees. One unexpected sighting was a massive squirrels' nest, in a red oak near our driveway.
Our discovery led my youngest son to request that we re-read
The Burgess Animal Book for Children
(BABC), from the beginning. If you are following along in BABC, this study would accompany the section on squirrels (the third "study" in the book).
Read along for a nature study on squirrels nests, which includes many ideas we've used over the years.
Read-Alouds:
Sometimes our natures studies happen by accident (such as our discovery of this squirrel's nest). Other times, a read-aloud piques our interest. Our favorite nature study read-aloud is
The Burgess Animal Book for Children
. And it fits perfectly as a read-aloud if you are using the
Exploring Creation through Zoology
series, which focus on animal classification, as the BABC chapters are laid out to introduce children to animals as they are related to one another. And who doesn't like Peter Rabbit?
If you want to fill a book basket with books to go along with this study, here are some of our family favorites:
The Tale of Squirrel Nutkin, by Beatrix Potter (my youngest brother was a big Beatrix Potter fan)
Miss Suzy, by Miriam Young (my own childhood favorite)
Rakkety Tam (Redwall Series #17), by Brian Jacques (a favorite of my eldest son)
Nuts to You!, by Lois Ehlert (all my kids loved Lois Ehlert's collage illustrations - a great thing to try for your creative arts connections, if you use the "Five in a Row" approach to homeschooling)
For our squirrel nest study, we just enjoyed Chapters 4-8 of
The Burgess Animal Book for Children
. Again!
My little guy grew up surrounded by technology, and enjoys reading books on our NOOK Color. The e-Books compatible with the NOOK are available at Barnes & Noble. We noticed that there are several free ones with great photos of squirrels:
If you don't have an e-Reader, you will love the NOOK products. (My youngest son uses it to listen to Pandora, watch videos, read books and do research). There are many apps available for our favorite online resources (Pinterest, Dictionary.com, Ancestry.com, etc), so it functions as a nice little mobile device when we don't want to carry the laptop.
Lesson Ideas:
Gray squirrel nest (c) Kim M. Bennett 2012
We discovered the squirrel nest as one nest among three we found the same week: the other two were an oriole nest and an unidentified warbler nest. So it made sense to compare the three nests as part of our study.
We studied the two bird nests on the front porch (the squirrel nest, of course, was WAY up in a tree), discussing their similarities and differences, but you could also use a double bubble map (see
"Comparing Nests: The 'Same and Different' Center"
for examples of how to use a double bubble map with individual students or groups of students, or in a classroom).
We love the
Exploring Creation
series, and are using
Land Animals of the Sixth Day
this year. Pages 113-118 cover "Mouse-Like Rodents," including the squirrels. The material is very much like that of the BABC.
Nest of the Northern Oriole (c) Kim M. Bennett 2012
Our other "go-to" resource, the
Handbook of Nature Study
, discusses the nesting habits of red squirrels on p. 235. We have mostly gray squirrels in our area. Red squirrels like forests with more evergreen trees -- our forests are mostly oaks and maples.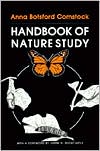 Click image for more info.
When we first started homeschooling several years ago, I read that many homeschoolers used this book as part of their homeschool nature study work. I borrowed it from the local library, but soon decided that it was well worth the approximately $25 it costs to buy a used copy on the Internet. Buy it!
Other Resources:
My son and I created a set of notebooking pages to use in conjunction with our squirrel study. Since he was already working on another writing project, we mostly used the organizing tools (have I told you before that my son is NOT an avid notebooking enthusiast? He would rather fill notebooks full of action stories, so I choose my battles carefully...)
"Nests, Nests, Nests!"
reviews the e-Book that we created to go along with this study. This set includes both primary and regular-ruled science journaling pages focusing on animal nests, as well as a variety of framed pages for thematic writing, note-taking or nature study. Organizers for studying and comparing nests of different animal orders, coloring and copywork pages, and game cards for sorting and classification tasks make this set versatile, perfect for direct instruction or independent learning tasks. You may also download a
free sample
of some of the pages.